MCX Crude Oil to see fall as per Gann Time Cycle Study of April 2017
As per our WD Gann Time Cycle Analysis Crude can fall atleast 10% from the present high of 3,478, the fall is expected to continue for more than a month as per my study. I am watching 3,060 levels in April 2017 Futures, though I have positions in May 2017 Futures .
In the attached youtube Video I have mentioned 2,900 and 2,700 as further targets.
I have kept my stop above the high of 12th April 2017, 3,478 in April futures and 3515 in May Futures.
Crude has also made a double top @ 3,478 which is a technical confirmation of Gann study.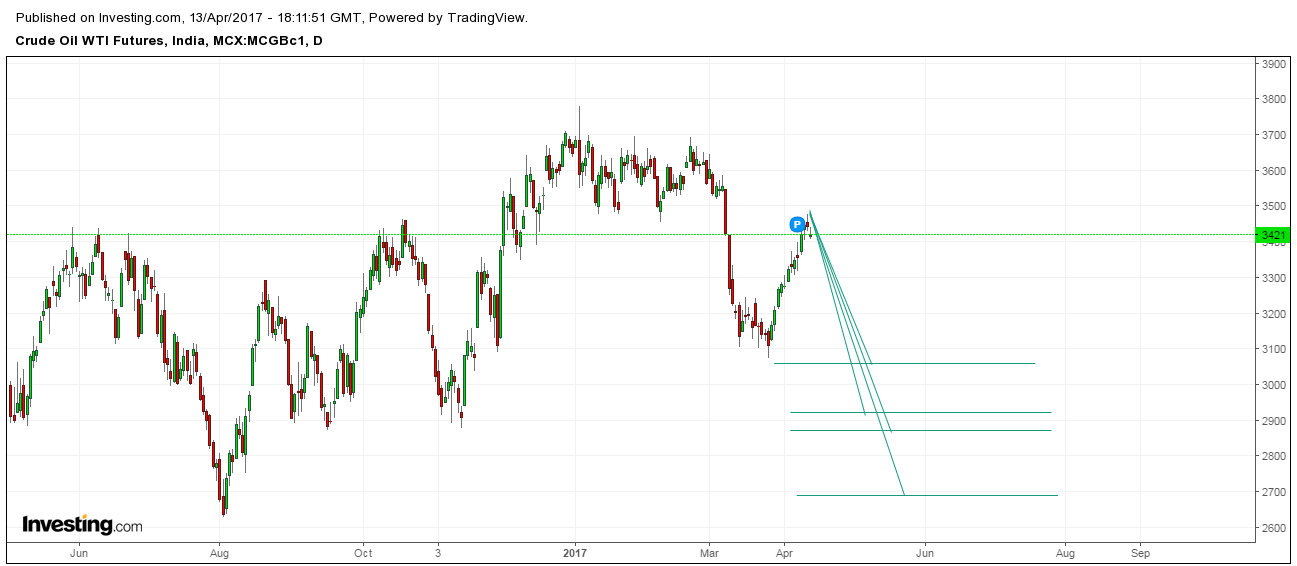 ---