Monthly Archives:
April 2018
---
As per my Gann Astrology Analysis ,gold can tocuch 29800, from 31,000 current This is 1200 point movement.
Time Target:  as per Time , target should be met by 12-13 May thatis with one month.
Stop: I have kep a stop of 31400
Risk Reward: 1:3
I have gone long in 30,500  May 2018 puts of gold @ 111 today morning. and my target of this option is 700,  though I will be revising my stops.
This is not a trading advice, and just for educational purpose to show the power of Gann Astrology methods.
Interested learners students can call me @ 9005 979 886.
Also, book your one on one Demo session for Rs1,000 in case you want to see closely what these cycles are are how they are working.
Below are links and details for the Courses on Gold and other Gann Astrology cycles.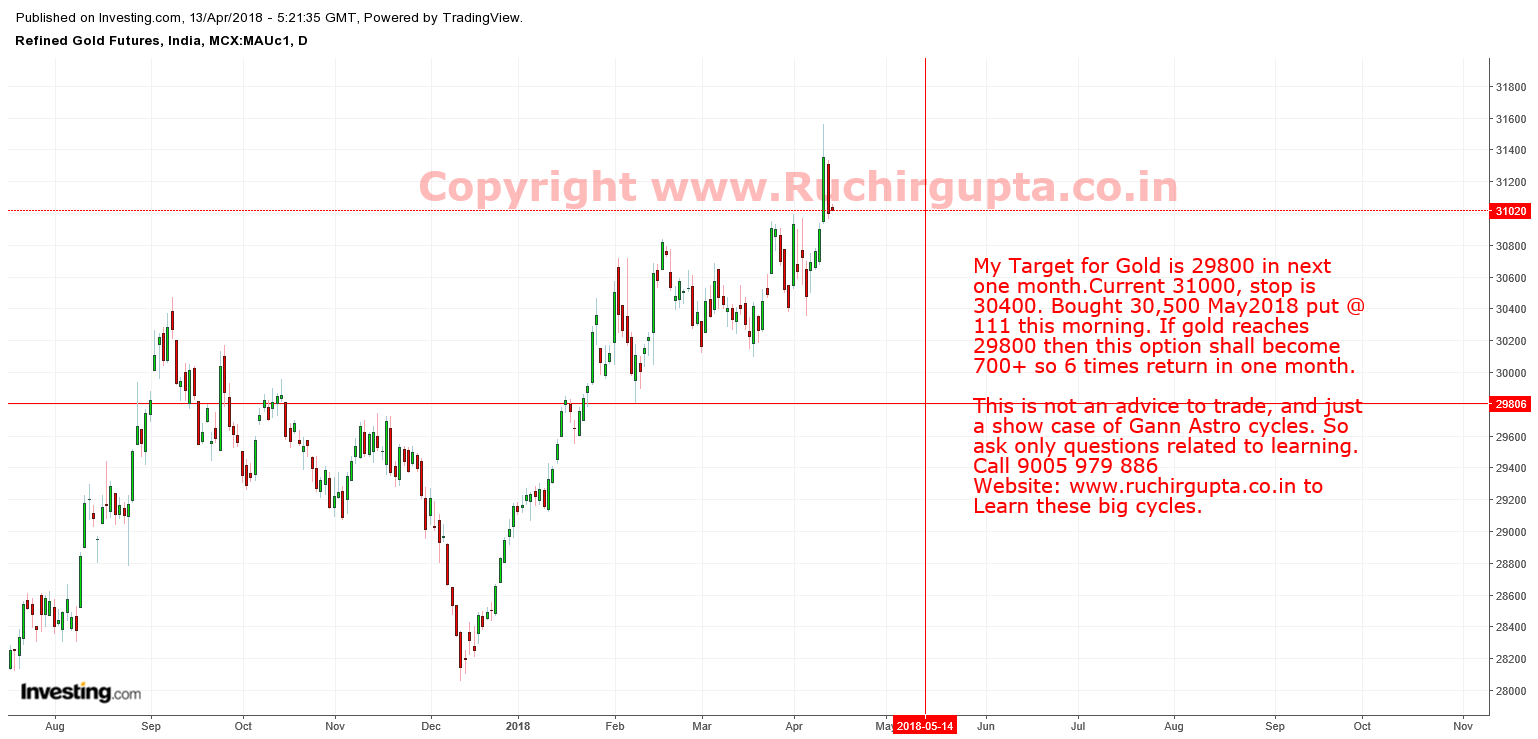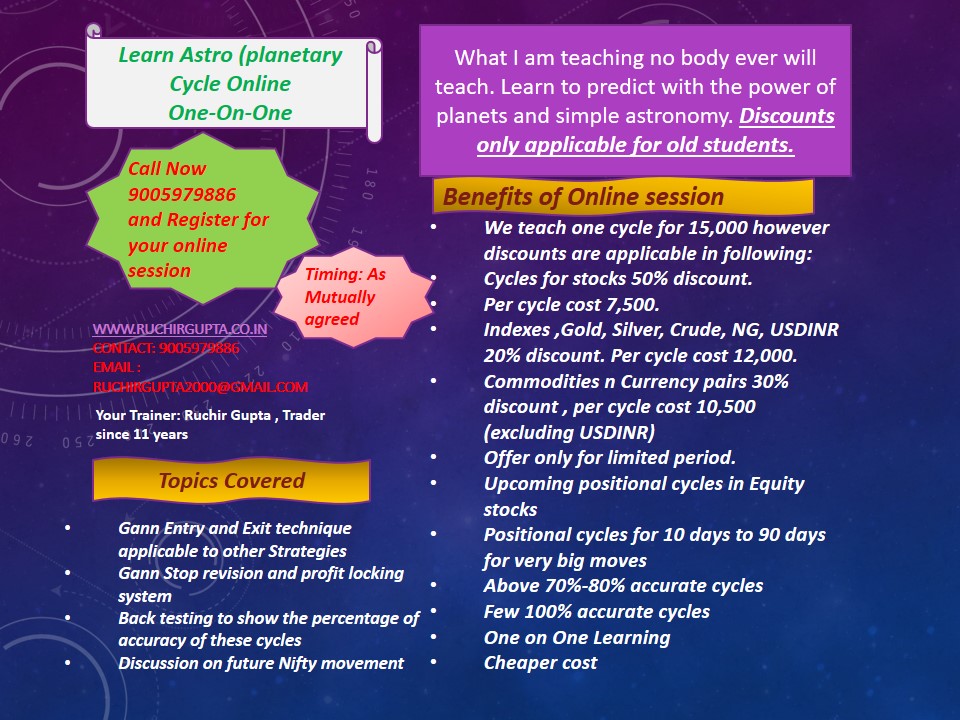 ---
As per Gann Financial Astrolgy , Reliance Industries to reach 1800 in next 6 months to 1 year. Learn such huge cycles and eat the cream of the moves. long already triggerred.
Disclaimer: This is just for educational purpose. What Cycles have the potential to achieve. Gann used Financial Astrology other than Geometrical tools and square of nine.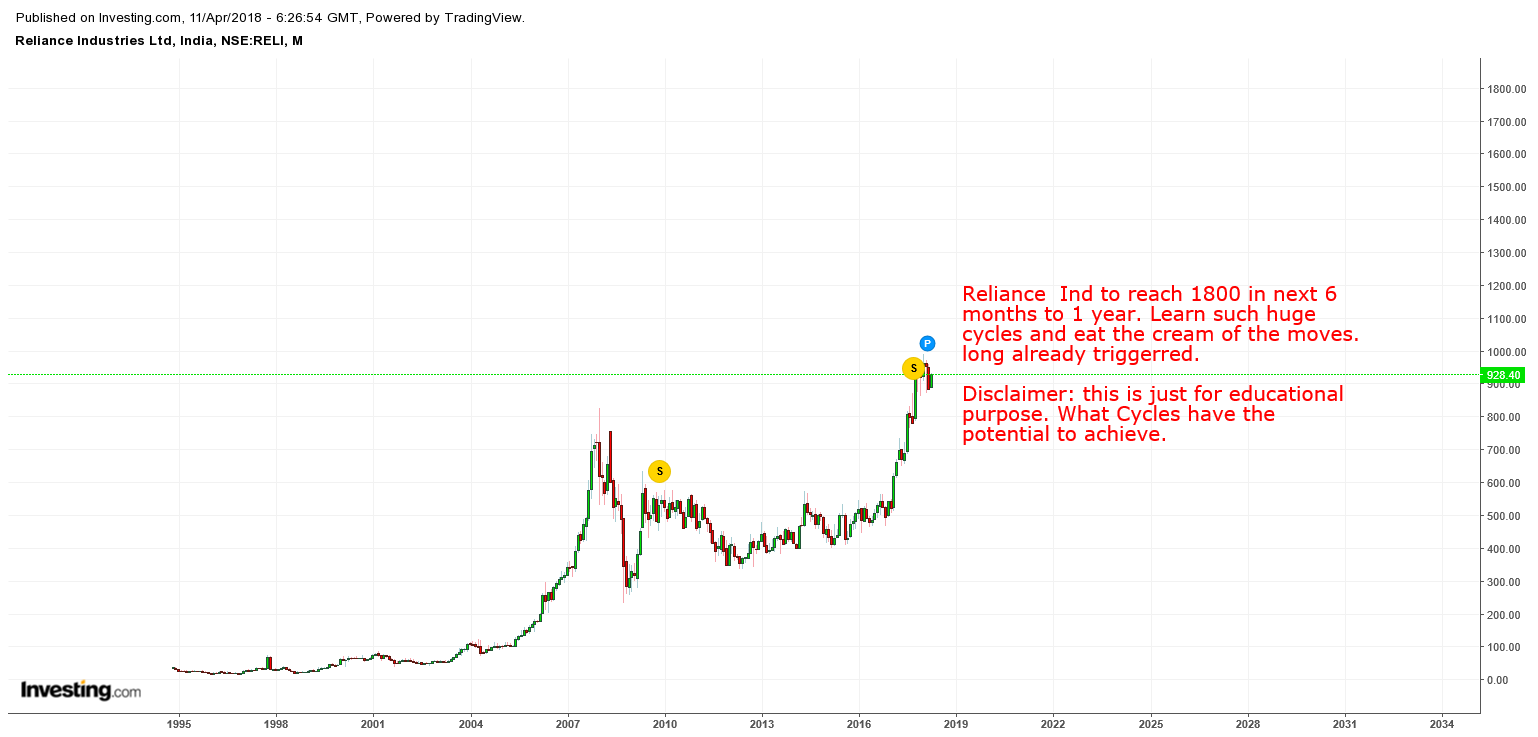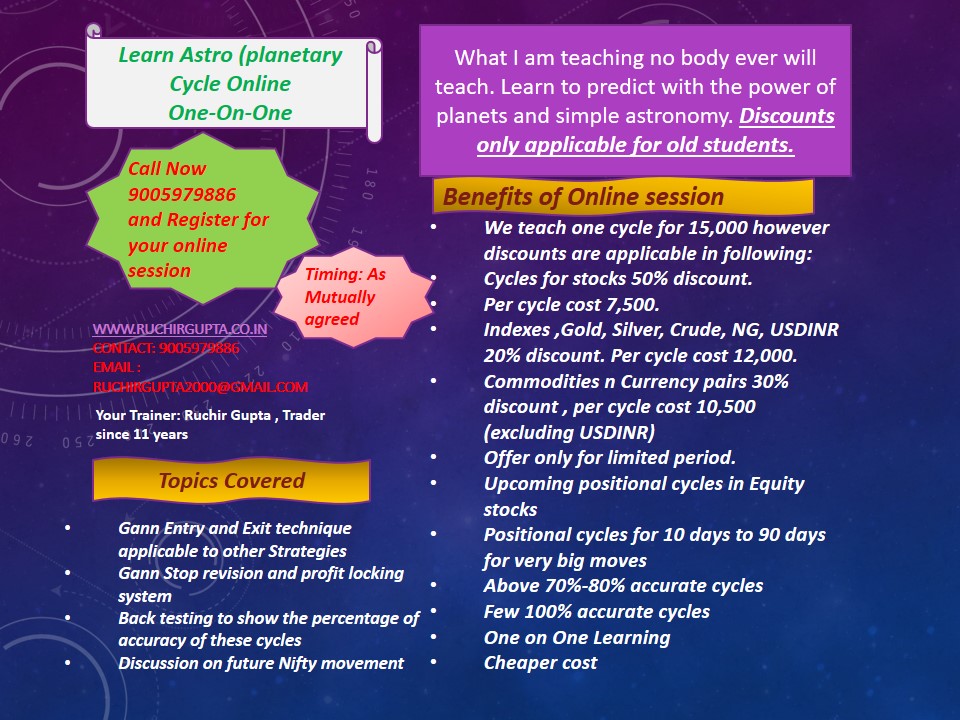 ---