WD Gann Cycles power in Silver, Crude, Nifty, All Ords, Infosys, Tata Steel Tata Motars
WD Gann Time Cycles: My trades in Crude, Silver, Nifty, Infosys, Tata Steel, Tata Motars and Australian Index. In this video I have shared the summary of my recent educational sessions on Technical Analysis (Gann Cycles were not disclosed). I invite every one to Join my Single Cycle Courses Which will close after some time and Combo Cycle Packs will be available there after.
Ideally you should try to learn cycles with high accuracy and big moves, which are coming in near future whether they be in Nifty, Bank Nifty, Gold, Crude, Silver, Stocks, Aluminium, Copper, Zinc, Cottom, Crude Palm Oil, Wheat, Bajra, Corn, Soy Beans, Currencies such as GBP/USD, JPY/USD, EUR/USD, GBP/JPY and other Currency pairs.
Call @ 9005 979 886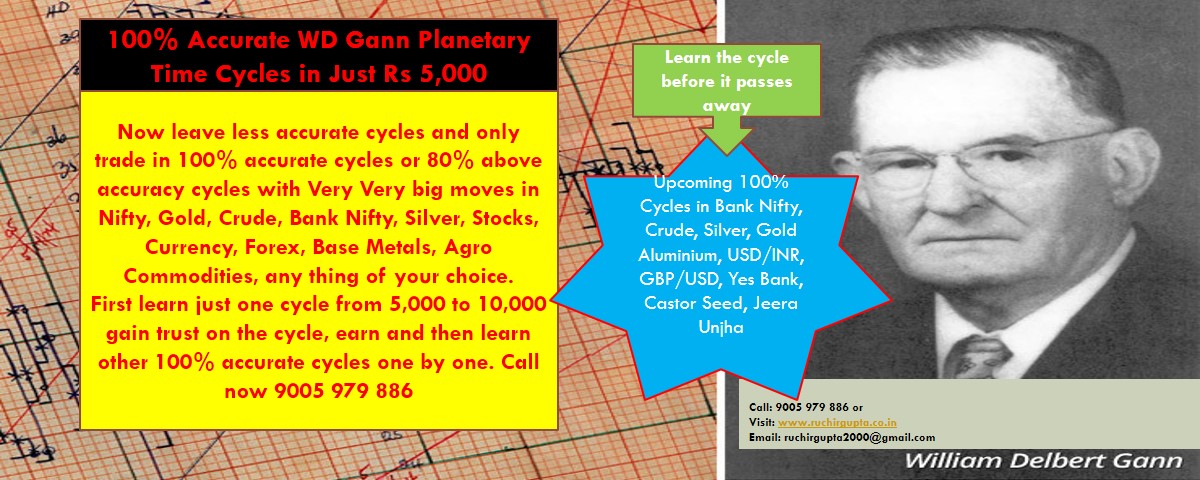 ---