WD Gann Cycle predicts fall in Infosys Technologies
Infosys Technologies has started correcting as I was anticipating in recent past as my WD Gann cycles indicated a fall in this Stock.
INFY might atleast correct 12% from its near top of 1040, which may bring it near 920. Price rangle of 920 to 900 is also a range projected by previous declines. So, Infosys may reach 920 to 900 in near future.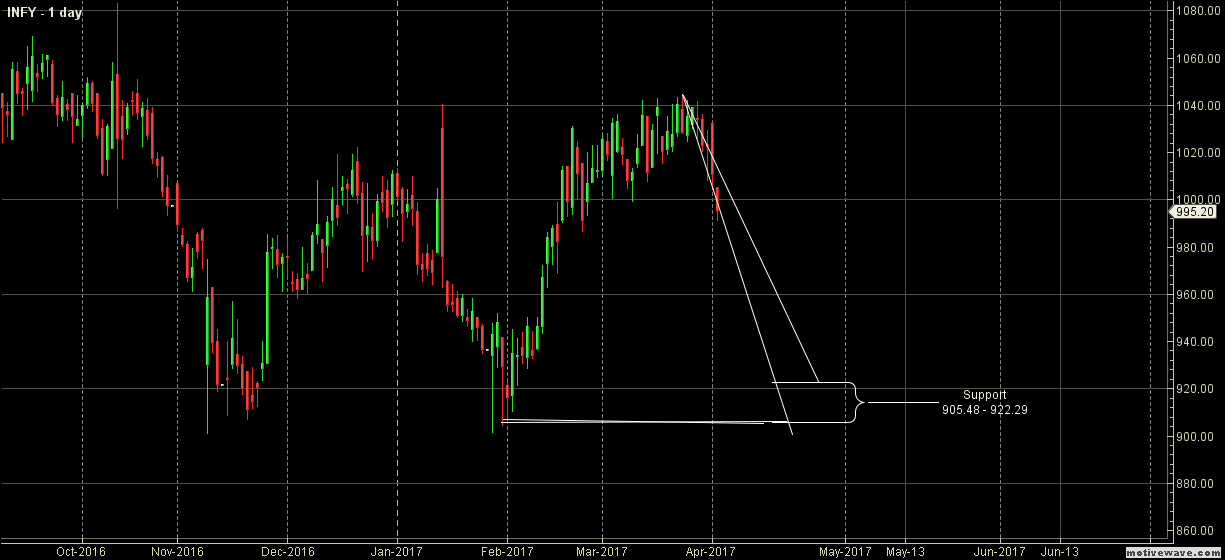 If INFY breaks the previous bottom of Rs 902 then its lower targets could be 840 to 810, which came from the joining the bottoms of 2009 and 2013. Also a Channel joining the tops of 2010 and 2016 when projected from 2013 bottom come in range of 810 to 840.
Time Target: As per my WD Gann Cycles the fall may bring the above targets in 20-25 days.