About WD Gann Life
WD Gann was a legendary US trader who traded in 1910-1956. He invented more than 40 methods. He had left all the traders far beyond any comparison could be done. He was so successful that people were buying his courses $5,000, which was cost of an average home in America at that time.
It is said that WD Gann traveled to Egypt and India and learning from these countries formed the basis of his core methodologies. He successfully predicted many turns in stock markets in advance. He was also known for his strict trading rules.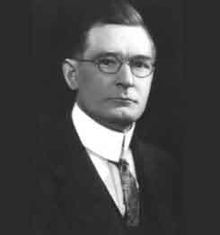 WD Gann did not publicly disclose his methods but after his death it was found that he was using astrology and astronomy. His method of using astrology was very different from the traditional astrology which we know. In the old interviews he answered that his methods were too precious to be disclosed for he had invested many years of research in discovering these methods and general public is not at a stage to accept these methods.
It is said that he died without telling his secrets to anyone. But it is also believed that the course he was selling at $5000 was a correspondence courses and if someone could have written him back to understand the underlying reason of his analysis, he would reply them with explanation.
WD Gann, before few year of his death sold his business to Lambert Company.  Lambert-Gann Publishing Company began May 23, 1951 and was owned and operated by Ed Lambert. The company, including all of Mr. Gann's personal trading materials, was purchased from Mr. Ed Lambert, Mr. Gann's last partner.
He had a Accuracy levels of above 90%. In 1908, Ticker Digest recorded his trades live and confirmed his accuracy levels around to be 93%. He use to invest small capitals in his trading account and converted them into huge sums. He also owned many Airplanes for surveying various crops all across US in lesser time.
It is said that, if you want to learn the Gann Secrets read his original books. Gann Wrote many Books, some of them are:
Fact Facts America, Looking Ahead to 1950
45 Years in Wall Street
New Stock Trend Detector
How to Make Profits in Commodities
How to Make Profits Trading in Puts and Calls
Magic Word
New Stock Trend Detector
Scientific Stock Forecasting
Truth of the Stock Tape
Wall Street Stock Selector
Tunnel Thru the Air
Wall Street Stock Selector
Ganns discovered more than 100 methods and tools and some of them are:
Square of Nine (multiple versions)
Square of 52
Square of 320
Square of 12
Square of 24
Square 144
Gann Hexagon
Gann Wheel of 24
Gann Emblem
Gann Swing Trading
Gann Angles
Gann Price Time Square (multiple versions)
Timing with Planetary Aspects
Timing with Planetary Ingress
Planetary Lines
Gann Waves and Cycles
Some popular Charts by Gann